FEDERICO CINA

Interview with Federico Cina, a young designer from Romagna of the homonymous brand, with whom we have been collaborating since the beginning.
Who are you? Tell us something about yourself, and the brand you founded with your name.
My name is Federico Cina, I am 29 years old and I come from Sarsina, a small town in the Forlì-Cesena province.
Thanks to my grandmother and my aunt, I have always been interested in the world of fashion, since I was a child. At the age of 19, I decided to concretize my passion by attending Polimoda, a very important school that gave me the tools to better understand the industry. After several study and work experiences abroad, I decided to launch the brand FEDERICO CINA to tell the story of my land, Romagna, its values and quality craftsmanship, all through sensations and memories that often come from my childhood.
What has it meant to you to come from a small town? Usually those who come from small towns have an extra edge.
It has been fundamental to my journey. The aesthetics of the brand and the symbols that distinguish it, such as the grapes or the vine shoot, would not exist if I had not experienced this reality, such as the Sunday lunches adorned by the hand-printed tablecloths with classic motifs of Romagna culture. As a child, I did not appreciate my country; it made me feel too far from my interests and the world I wanted to explore. Over time and experiences, I began to understand and appreciate the value of my homeland, Romagna.
How important is it to convey your origins and traditions in your garments?
In every collection I always include a piece of my experience in Emilia Romagna. During the creative process it is natural for me to be carried away by local stories by translating them into my garments, as they express tales of great values and traditions that I also try to carry on with my work.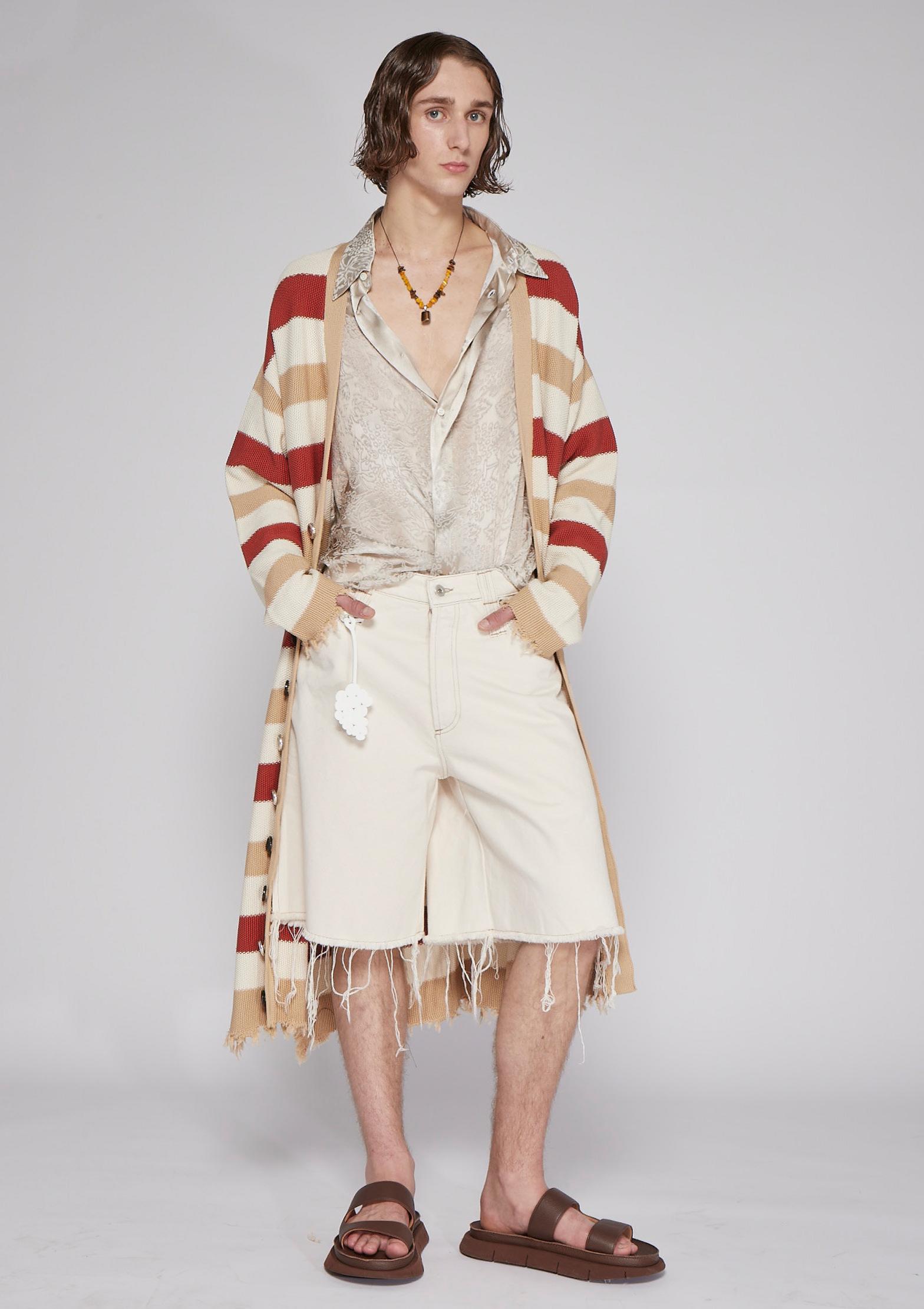 In 2017 you won the Fashion Clash Festival award in Maastricht, and in 2019 you won the WHO IS ON NEXT award? What did that mean for you, for your career path?
Participating in these initiatives was the ultimate signal that motivated me to materialize the idea of opening a brand. "Who's on next" in particular is one of the most important national stages for independent projects. I think it is an important first step for emerging designers who want to start their own path in this sector.
How did you meet us? And most importantly, how did you choose us?
The first time we met was on the occasion of the SS23 collection. We are two very similar companies, sharing the same values and aesthetics, and it is always very inspiring to make garments together. We also found in Canclini the flexibility to approach and support emerging projects like ours in the right way.
Your style works a lot on volumes, outfits, tailoring: how does this influence your selection of fabrics?
We look for quality fabrics that can enhance our garments and maintain those characteristics over time. Sustainability is another important factor, and we are happy to find more and more certified fabrics in the market.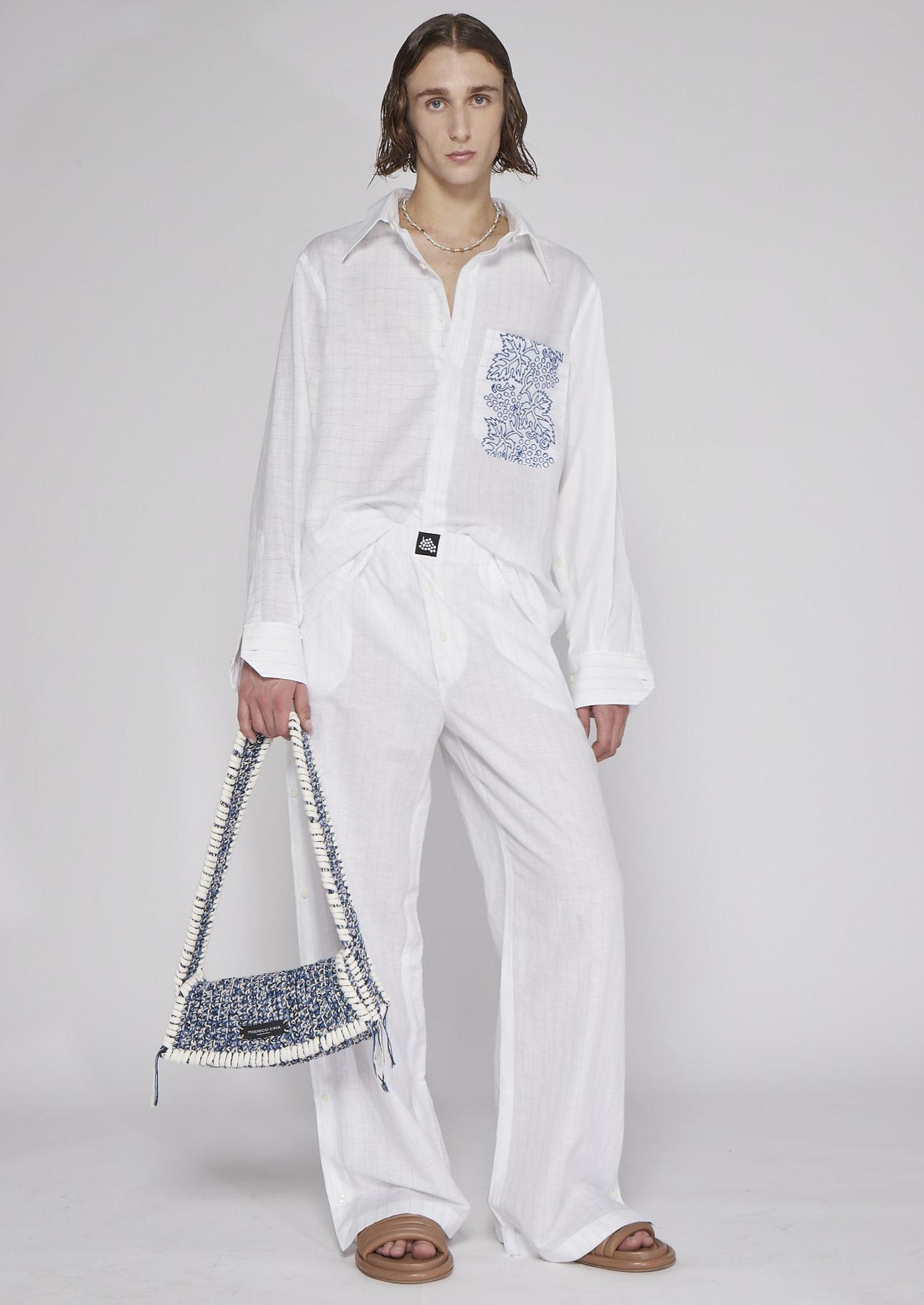 Craftsmanship, sustainability and humanity are your values: please explain more…
Craftsmanship, sustainability and humanity are core values for me. All the garments created for the collections enhance the work of local artisans, just think of the Antica Stamperia Marchi, which prints our fabrics by hand using traditional techniques. Sustainability in our brand translates into choosing to collaborate with local companies; our garments are produced by suppliers based less than 100Km from our Cesena office. This allows us to grow together with the ecosystem that surrounds us, enhancing the know-how of the area.
Last but not least, humanity, which for us at FEDERICO CINA means creating a professional and positive environment within the office. The team is composed of young people, who share the same passions and ambitions, so I believe it is crucial to value them in order to grow together with them.
You started with a women's collection, but in the last fashion week we saw both men and women: how do you think the fashion runways and collections will evolve?
The brand has always embraced a genderless philosophy, even though we show at the men's week of Milan Fashion Week. With time I decided to integrate and better define the Womenswear category because I believe it is important for the development of the brand.
For the future, I hope that the concept of gender will be overcome and that even the fashion weeks will be grouped into a single event that disregards Manswear or Womenswear.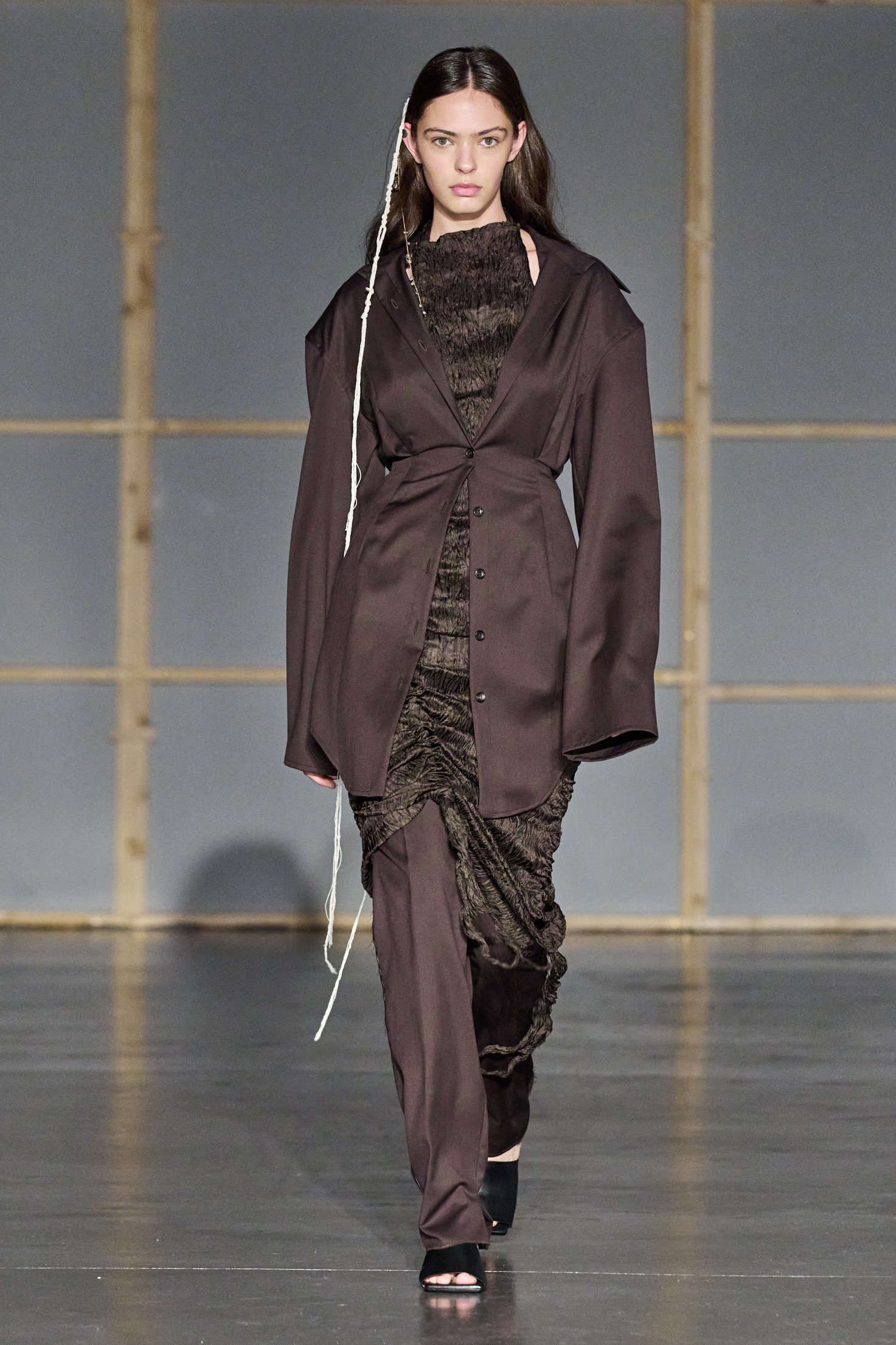 Any plans for the future? How would you like to expand your brand?
We are growing a lot and I would like to expand the project's audience to an increasingly global audience. We are focused on managing a rapid evolution of the project but consistent with our values and message.
CASUAL MOMENT: A guy like you, who grew up in Romagna and now travels all over the world for work: where he likes to go on holiday?!
In my life I have traveled a lot and it is one of the things I like to do most, unfortunately, however, with my job it is becoming more and more difficult to reconcile this passion with the little time I have.
For now I plan to visit Iceland, I love the nature and the feeling of peace it gives me.