YAITTE
Interview with Danielle Windsor of Yaitte: a slow, seasonless capsule collection that creates a workable wardrobe for the modern woman who travels.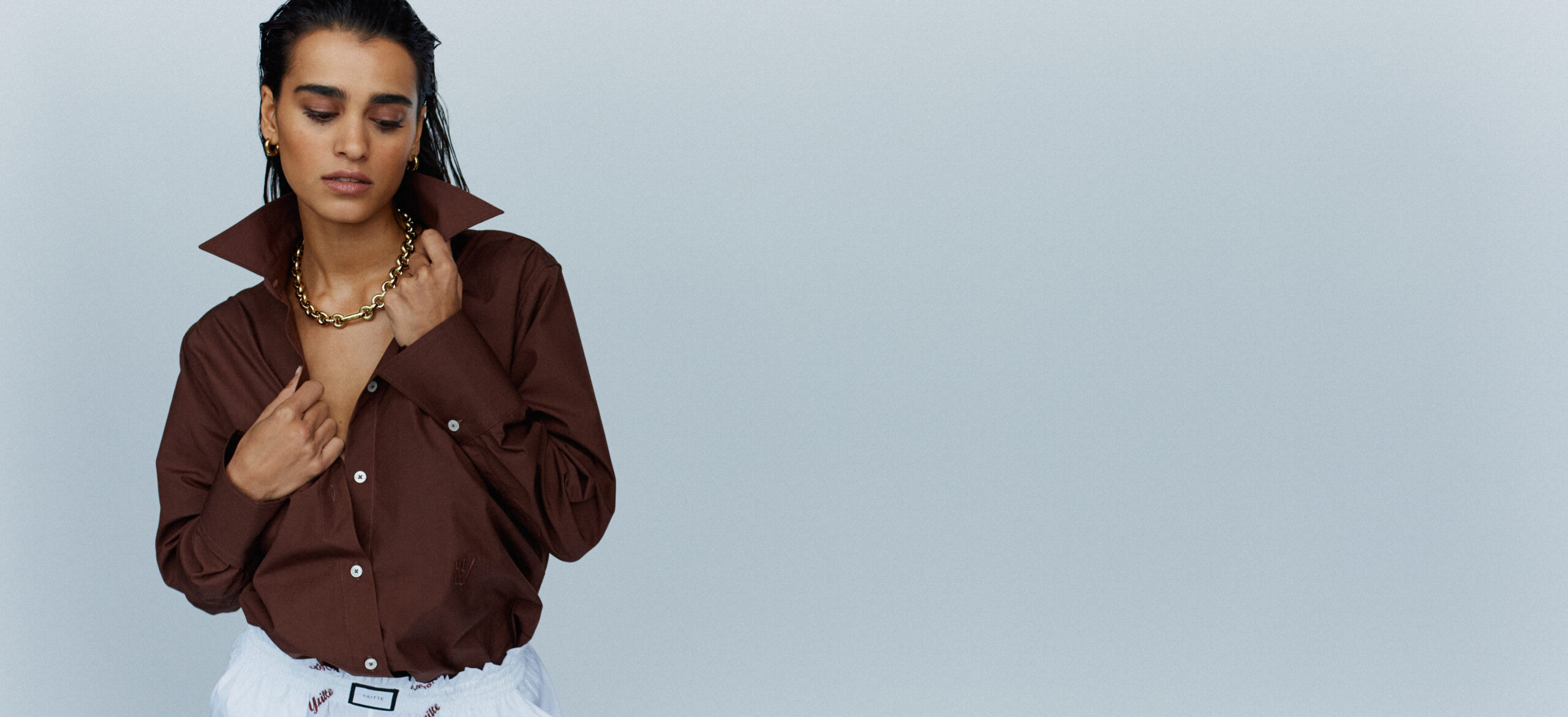 Who you are and what you do
I'm an independent fashion designer and consultant with over 18 years of experience. I'm also a proud mother of two.
I founded YAITTE almost 5 years ago, with the vision of creating timeless, effortless styles for the modern woman. Shirts have always been a staple for me – perfect for when I had to jump off a flight and head straight to a showroom. They are simple to style and can go from casual to smart in an instant, by simply slipping on some jewelry and a swipe of lipstick. I always loved the 'borrowed from your boyfriend' look but struggled to find the quality and cuts I was after … and so YAITTE began.
What are the main philosophies and products of your brand
British VOGUE described YAITTE as a "beloved British shirt brand that puts authenticity first", and that's exactly how we operate. From the beginning, we have embarked on a transparent and traceable sustainability journey. Every element is thoughtfully considered: from biodegradable yarns to salvaged material and recycled packaging.
We have carved a name for ourselves as one of the top labels for luxury shirts and we are excited to see our product offering grow, expanding into knitwear, dresses and beyond. Our capsule collections consist of considered pieces for business and pleasure, with travel at the helm.
Why did you choose Canclini1925
I've had the pleasure of working with Canclini for almost 10 years now, first on behalf of luxury clients and now with YAITTE. They've been extremely supportive throughout my journey.
Each season, I work closely with the team to bring my concepts to life, and their quality and craftsmanship is second to none. Through Canclini, I'm able to have complete visibility of the supply chain, which is essential to YAITTE's ethos.
The white shirt: you define it as an investment for every woman: why?
I set out on a mission to create the perfect white shirt. Together with my patterncutters, we worked and re-worked the cut to ensure that it drapes the body and creates a truly timeless silhouette. The Canclini team and I, discussed and experimented with various cotton poplins to achieve the look I desired. And the beauty is in its versatility: I wear mine with everything from Levi's to razor-sharp pencil skirts and bikinis. The embroidered logo on the front adds a distinctive touch.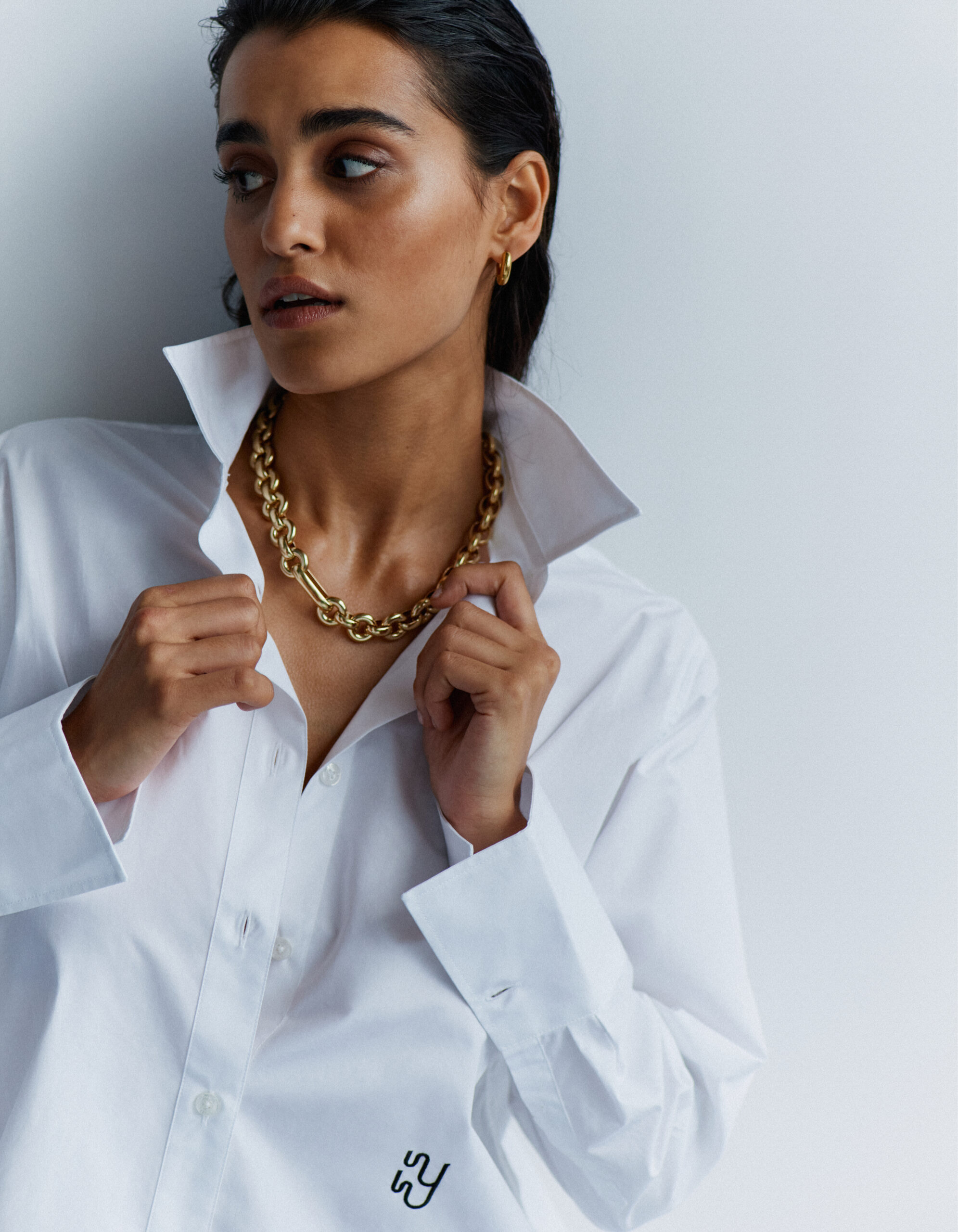 Do you think the fashion system will change in the future?
It has to. I have seen huge changes since the beginning of my career, but we have a long way to go. Ultimately, it's up to people like myself to carve a new path, but it isn't always easy in this industry.
Despite the challenges that COVID-19 brought, we saw huge organic growth last year and this looks set to build in 2022. We will continue to drop capsule collections throughout the year, as well as launch a few very special projects, which I can ' t reveal just yet! We are excited to be expanding into wholesale, but will be keeping this relatively small as we consider which categories to move into next.
Do you have any words of wisdom you live and work by?
Never stop learning. Be a sponge and soak up as much knowledge as possible from those around you.